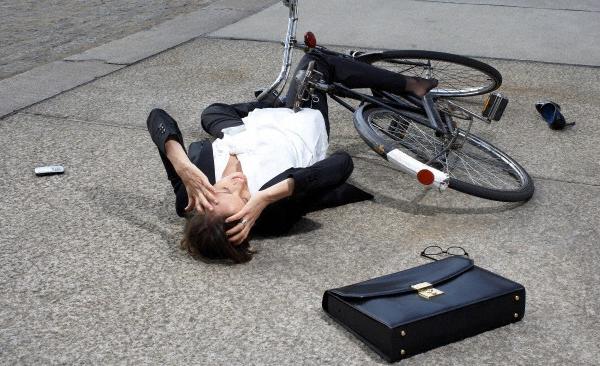 Do you feel lost with your mobile strategy?
Feels like cycling with high heels while..
..carrying a suitcase and talking on your Cell Phone!?!
According to an article in Internet Retailer Magazine, mobile traffic accounted for 13% of all web traffic in the fourth quarter of 2011. 40% of users turn to a competitor's site after a bad mobile experience. 75% of mobile searchers take action within 24 hours. What are you doing to convert your mobile traffic into customers?
Smart mobile devices have been around for over a decade with Palm handhelds being the pioneer. BlackBerry smart phones dominated the market at one time, before Apple's iPhone cornered the market since 2007. As the masses started to utilize smartphones, companies such as Google and Bing/Yahoo are making searches friendlier for smartphones. Marketers are flocking to capture the new opportunity with mobile traffic, while PC web traffic flattening out.
Why Do You Need to address Mobile Marketing ?
Mobile users are not only growing at a rapid pace as technology makes it more affordable and mobile browsing easier; mobile users more likely to take action in a day or less, and it cost less to convert a mobile user than web users as it is not that competitive with mobile ad environment. 49% of U.S. adult men in February 2012 owned a smartphone, up from 39% in May 2011, Pew finds. 44% of women were smartphone users in February 2012, compared with 31% in May 2011. Mobile is here to stay!
Mobile shoppers demonstrate less price sensitivity than traditional shoppers, with 71% redeeming coupons offered by retailers compared to 94% of traditional shoppers, the study says. Mobile shoppers are more likely to discuss products and brands, with 49% routinely writing product reviews compared to only 31% of traditional shoppers.
Why work with e2 Ideas Mobile Marketing service?
At e2 Ideas, we understand what it takes to establish a successful mobile presence while taking your company's goals into consideration. e2 Ideas excel at developing a mobile strategy that includes a mobile website to help convert mobile browsers into mobile customers, and reaching new potential customers by developing a SMS marketing program.
We have designed optimized mobile website that drastically improved conversion rate compared to non-optimized mobile with great success.